Let us entertain you
Explore our various offerings for in person and virtual
Why Us?
Playing The Go Game with your co-workers will be the best thing you ever do as a team. Bring us your over-competitive salesperson, your skeptical product manager and stressed-out director. The Go Game will braid you all into a friendship bracelet of professional effectiveness that will be the envy of your professional peers.
The Go Game sits at the intersection of technology, exploration and creativity. Powered by robust mobile technology and skilled game producers, you and your team will discover the magic of your real-world surroundings and the creative potential that resides within you all.
We understand. Team building can sometimes feel like a forced activity that makes people roll their eyes and wish they'd skipped out to play golf. After 10 years and over 10,000 games run, we've refined the art of engaging engineers, marketing teams, lawyers and everybody in between, turning them into Go Game enthusiasts.
While no two groups of people are exactly alike, our common affinity for collaboration, exploration and problem-solving demonstrates that one thing is certain: Humans shine when they play. We'll bring out the best in your team through game design expertise and technological execution.
By playing The Go Game, you'll uncover newfound skills that exist within your team, discover magic and serendipity in your every-day surroundings and be surprised by the creative potential of your teammates.
We are honored to spend time with your team. Committing to a team-building event represents a big investment for you—time away from your desks and workplaces. We salute this decision by crafting the perfect event for your team. Deciding to play The Go Game with your co-workers will make you the undisputed office champion.
Our Clients
The Go Game has been played by thousands of companies in cities, parks, hotels and conference centers around the world. From executives at Google to sales folks at Johnson & Johnson, we have a proven recipe for fun and team building.
Request a Quote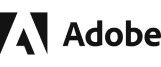 Case Studies
"Over 15 years with the company, and this was the best teambuilding event I've experienced. We definitely bonded and got to know one another."
ALL CASE STUDIES
FAQ
How many people can participate?
We create and run games for groups of ten to a thousand. With advanced booking, we can arrange for epic games of up to 10,000 people.
How long does a game last?
A typical Go Game is designed as a half-day event but we can easily adjust the timing to meet your scheduling needs. Most games are designed to last up to four hours including a wrap-up at the end that may coincide with a meal or happy hour, and you may start your game anytime: morning, afternoon, or evening.
Do all teams run the same course?
Nope! All teams will receive missions from the same pool of possible missions, but their order and number depend on various factors such as speed of completion and availability. However, a few missions are common to every course. Those are the creative missions you'll be judging at the end. At the conclusion of the game, all teams end up at the same location, where the fun continues with the judging portion of the game.
Can everyone play?
Yes. People of all levels of physical ability can play The Go Game. If a person is unable to walk or would prefer to remain stationary, we can write them into the game as one of our secret agents!