Team Building Activities in New York City
The City's Top Team Building Experts
New York City is the best place on earth for scavenger hunts, game shows and more. Whether you're catching the sites in Times Square or keeping trendy in Brooklyn, we have plenty of tricks up our sleeves to make sure your team has a good time.
GAME ZONE HIGHLIGHTS
NYC has many neighborhoods that are perfect for team building scavenger hunts. Times Square is a chaotic but exciting area with bright lights and iconic landmarks. West Village is a charming and historic neighborhood filled with beautiful architecture. Brooklyn has a vibrant street culture that is perfect for exploring and discovering hidden gems. Chelsea is known for its art galleries, trendy boutiques, and diverse food scene. All of these neighborhoods offer unique opportunities for your team to come together, work collaboratively, and have fun in the Big Apple.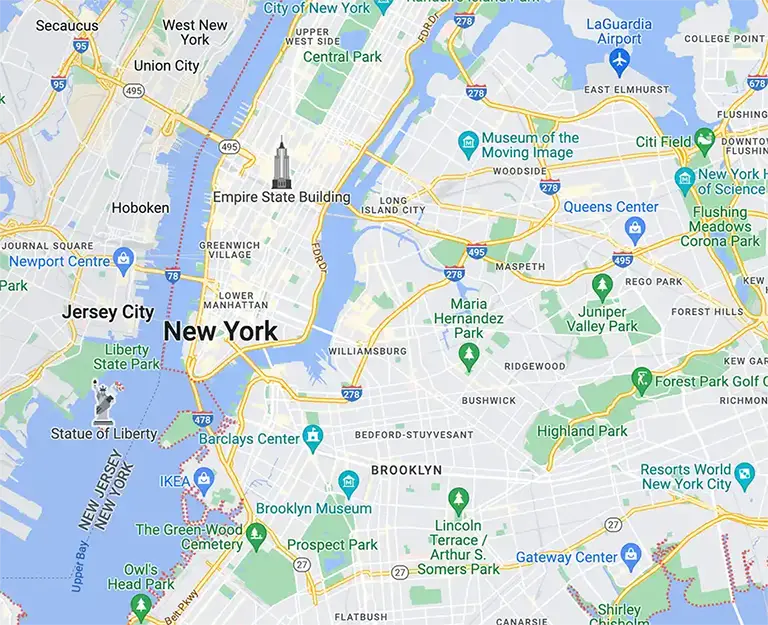 The quaint, delightful streets of the Greenwich Village are filled with more sneaks and clues than you can imagine.
How could one of the most touristy locations in the country not be a perfect game zone?
Our Brooklyn game zones are so fun that even the most cynical of Bushwick hipsters are sure to love it
Enjoy the far west side in the trendy Meatpacking District.
Experience this hub of the city like never before!
Our Favorite Team Building Games In New York City
We have boots on the ground in Chicago, which makes in-person, on-site hosted experiences much more affordable. While most of our experiences can be played in person, here are a few of our favorites. To see the full list, click here
"This was a great team building experience for the team! As the organizer, the process was super simple."
VIEW NEW YORK CITY CASE STUDIES
Ready to play?
Request a demo or quote for your next event now