Team Building Activities in Los Angeles
LA's Favorite Team Building
Looking to host an Oscar-worthy team building event in LA? From scavenger hunts to game shows, The Go Game has a variety of team building games that are sure to keep even the most critical of coworkers entertained.
GAME ZONE HIGHLIGHTS
Los Angeles is a fantastic place for corporate outings, and there are several neighborhoods that make perfect game zones for our adventures. One of the most popular neighborhoods is Santa Monica, which is known for its beautiful beach, delicious restaurants, and great shopping. Another great option is Downtown LA, which offers a bustling city vibe with plenty of entertainment options, including museums, theaters, and sports venues. If you're looking for something a little more laid-back, then Venice Beach is the spot, with its quirky shops and street performers. And for those who want to experience a little bit of everything, West Hollywood is the place to go, with its trendy bars and boutiques, and great nightlife. Whatever your preference, there's a neighborhood in LA that's perfect for your next corporate outing!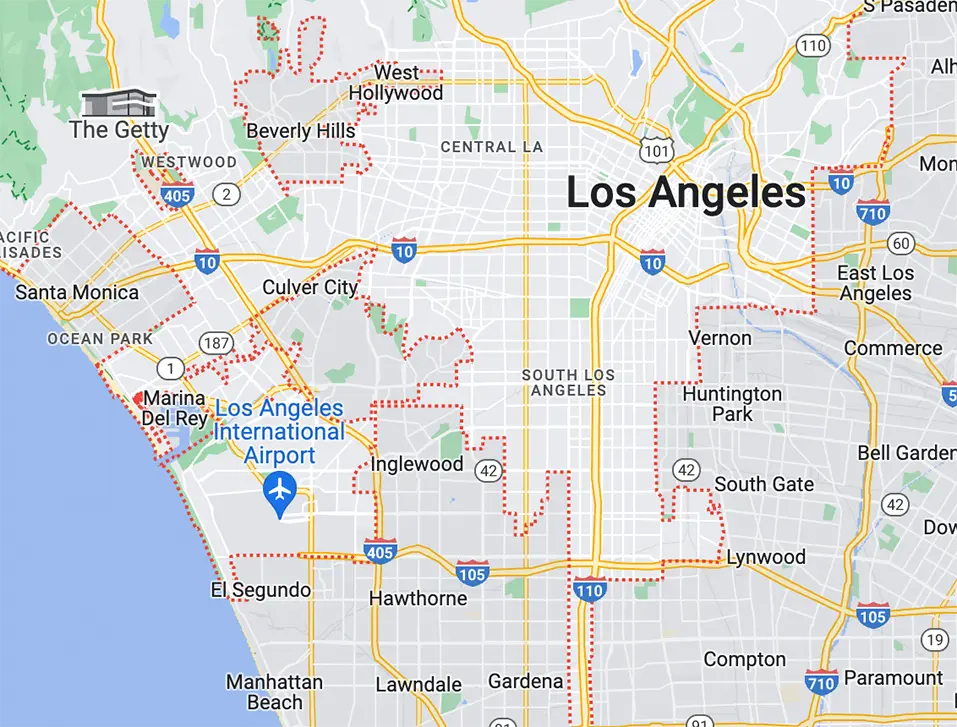 Jump off the pier into your next team building event
Play amongst the stars in our Hollywood team building game zone
Weave in and out of the high-rises and famous landmarks while you play in Downtown LA
Take a break from the LA traffic and hustle and head north to Pasadena
Buckle up your rollerblades and get ready for Venice Beach
We can create a custom game zone just about anywhere! Whether you're wanting to stay close to your office or convention center, or mix things up a bit and explore someplace new, we've got you covered. Let's talk.
Our Favorite Games In Los Angeles
We have orange jumpsuits on the ground in LA, which makes in-person, on-site hosted experiences much more affordable. While most of our experiences can be played in person, here are a few of our favorites. To see the full list of games, click here.
"All around this was a fantastic event!
I couldn't have been more pleased with the outcome and the reaction from the Team!"
VIEW LOS ANGELES CASE STUDIES
Ready to play?
Request a demo or quote for your next event now